---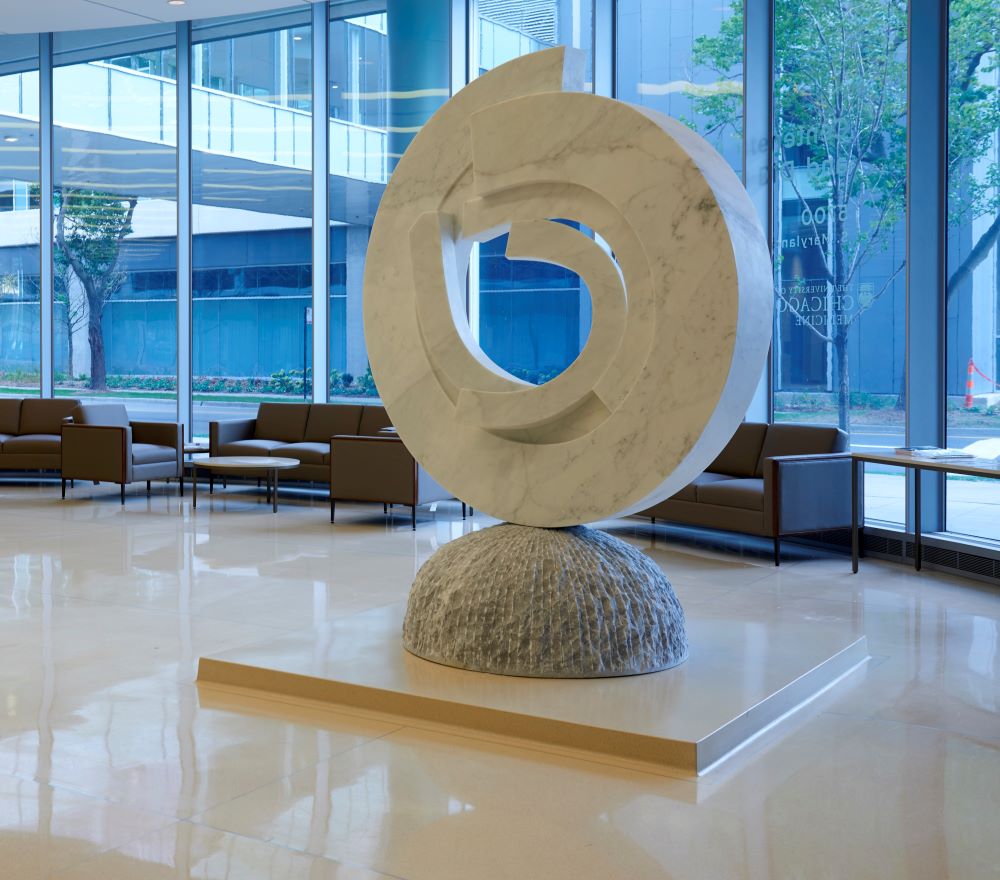 The Bucksbaum Institute Clinical Excellence Award recognizes physicians who have displayed exceptional dedication to clinical excellence and the advancement of the doctor-patient relationship. The nomination process is designed to identify deserving nominees who embody the values and principles upheld by the Bucksbaum Institute for Clinical Excellence.
Nominators must include two essential documents to be considered for this award: a nomination letter and the nominee's comprehensive Curriculum Vitae (CV). The nomination letter must explicitly address the Award Selection Criteria, emphasizing the nominee's qualifications and accomplishments in the field of clinical care.
The selection criteria for this award ties directly to our Mission and includes:
Dedication to clinical excellence and the Doctor-Patient Relationship: Demonstrated commitment to providing exceptional patient care and fostering strong doctor-patient relationships based on trust, respect, and collaborative decision-making.
Ability to establish good doctor-patient relationships and teacher-student relationships based on mutual respect and collaborative decision-making: A proven track record of establishing meaningful connections with both patients and students, promoting a culture of mutual respect and shared decision-making.
Demonstrated commitment toward mentorship of junior colleagues, residents, and medical students: Evidence of active involvement in mentoring and guiding aspiring healthcare professionals, nurturing their growth and development.
Engagement or leadership of efforts to reduce health disparities: Active participation or leadership roles in initiatives aimed at addressing healthcare disparities and promoting equitable access to quality care.
Scholarly research that demonstrates a connection to the four-part mission of the Bucksbaum Institute for Clinical Ethics: A strong research background that aligns with the Bucksbaum Institute's mission, which encompasses clinical excellence, ethical practice, education, and public policy.
The selected awardee will receive a $15,000 cash prize as a testament to their commitment to clinical excellence. Additionally, the recipient will be provided with travel arrangements to and from the Bucksbaum Institute Annual Research Symposium. As part of their responsibilities, the awardee will attend the symposium, joining the Advisory Board and honored guests for the pre-night dinner. They will deliver a talk related to the mission of the Bucksbaum Institute at the symposium, conduct an exclusive session for Bucksbaum Student Scholars following the event, and be a guest on an episode of The Clinical Excellence Podcast.
A nomination will be considered complete provided the letter of nomination and the nominee's CV is submitted by December 1st. The selection committee will then select 5 semi-finalists, who will be contacted by our committee to submit additional letters of support. The award recipient is announced by March 1st of the following year.
The Bucksbaum Institute Annual Clinical Excellence Award application process presents a unique opportunity to recognize and celebrate individuals who have made remarkable contributions to the field of clinical medicine and advancing the physician-patient relationship. Through this rigorous selection process, the Bucksbaum Institute aims to honor those who exemplify the highest standards of compassionate care, mentorship, and scholarly achievement in healthcare.
*UChicago Medicine Faculty are not eligible for this award
Questions? Email Frank Inglima: finglima@bsd.uchicago.edu