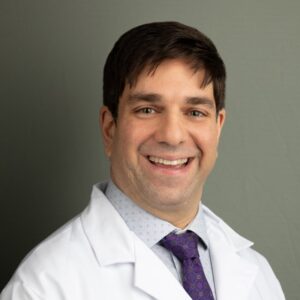 Abid Khan, MD
2022 Associate Junior Faculty Scholars
Dr. Abid Khan joined The University of Chicago Medicine in 2022 as an Assistant Professor in the Department of Surgery, Division of Trauma and Acute Care Surgery and an Acute Care Surgeon at UChicago Medicine's Level 1 Trauma Center.
Dr. Khan earned his Medical Doctorate from Wayne State University School of Medicine. Following his medical education, he completed a Residency in General Surgery at the John H. Stroger Hospital of Cook County and Rush University Medical Center in Chicago, Illinois along with a Fellowship in Surgical Critical Care at Loyola University Medical Center in Maywood, Illinois.
Before joining UChicago Medicine, Dr. Khan served as an Assistant Clinical Professor at the University of Colorado School of Medicine and Associate Program Director and Residency Site Director at the University of Colorado General Surgery Residency Program. As a clinician, he has practiced at UCHealth Memorial Hospital, UCHealth Grandview Hospital and Children's Hospital Colorado in Colorado Springs.
Dr. Khan's commitment to excellence is recognized by his peers and the medical community as he was honored with the Top Doctor Colorado Springs award by Colorado Springs Magazine in 2021.
Dr. Khan's scholarly contributions include many authored or co-authored publications on various topics related to trauma and acute care surgery. Some of his notable publications include "Indicators of Survival and Favorable Functional Outcomes After Decompressive Craniectomy: A Multi-Institutional Retrospective Study," "Clearing the Cervical Spine in Patients with Distracting Injuries: An AAST Multi-Institutional Trial," and "Utilization of Percentage of Predicted Forced Vital Capacity to Stratify Rib Fracture Patients: An Updated Clinical Practice Guideline."
In addition to his academic and clinical pursuits, Dr. Khan is an enthusiastic educator. He has delivered numerous presentations as part of grand rounds at various medical institutions, including Rush University Medical Center, Loyola University Medical Center, UCHealth Memorial Hospital, and UChicago Medicine. He has also been invited to speak at conferences and workshops on topics such as acute pancreatitis, surgical emergencies, and traumatic brain injury.