12/5/2022
Mary E. Rinella, MD Named 2022-2023 BICE Master Clinician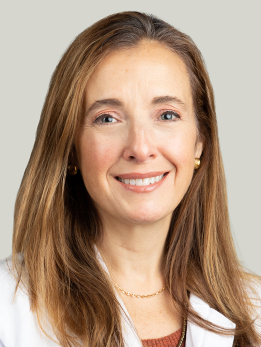 Bucksbaum is proud to welcome Dr. Mary Rinella as our 2022-2023 Master Clinician. Dr. Rinella is a board-certified transplant hepatolgist with 20 years of experience treating patients with complex liver disease. She is an expert in nonalcoholic fatty liver disease (NAFLD). NAFLD is the most common cause of liver disease in the United States.
Dr. Rinella also has extensive interest and experience in the treatment of autoimmune and biliary liver diseases, such as autoimmune hepatitis, primary biliary cholangitis (PBC) and primary sclerosing cholangitis (PSC).
Dr. Rinella has published nearly 150 peer-review articles in prestigious journals, such as Nature Reviews Gastroenterology & Hepatology, Gastroenterology, Hepatology, Journal of the American Medical Association (JAMA), The Lancet and more.
Along with her clinical expertise and research accolades, Dr. Rinella is also dedicated to teaching residents and fellows, providing guidance and mentorship throughout their medical careers.
8/26/2022
28th Annual Pritzker Research Forum Featured 10 BICE-Supported Projects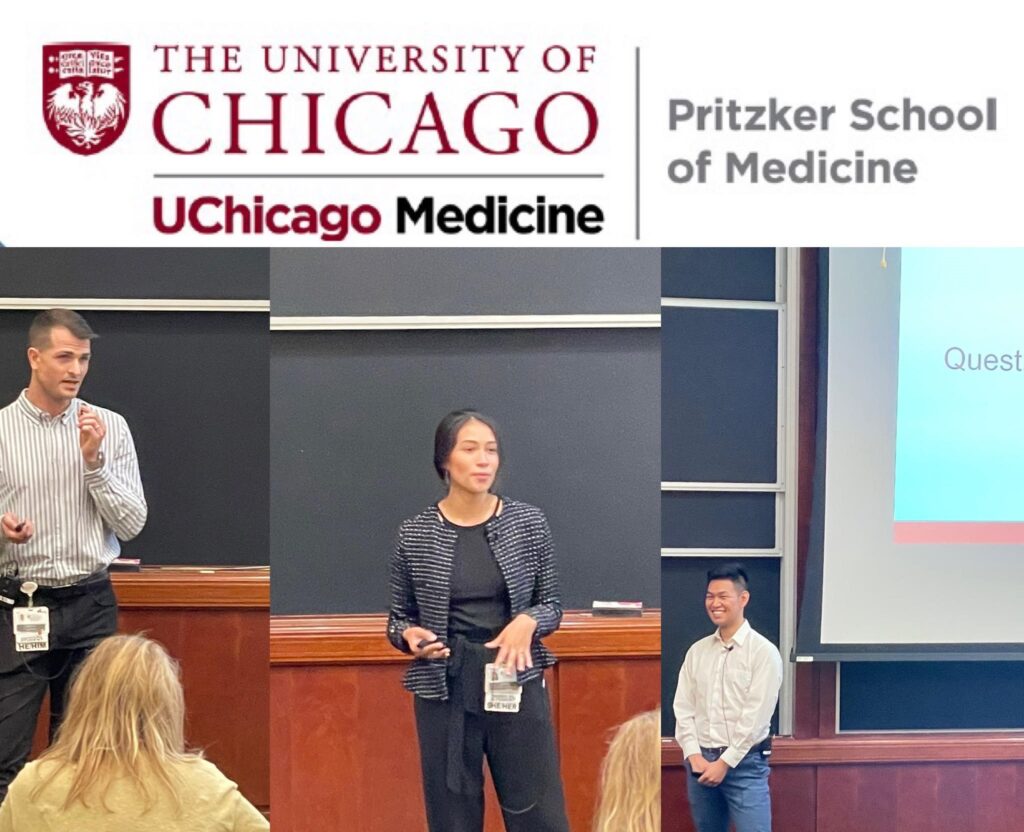 Congratulations to all the presenters at the 28th Annual Summer Research Forum. Bucksbaum is proud to partner with UChicago Pritzker School of Medicine to support the meaningful work medical students do in pursuit of clinical excellence. Special thanks to our Faculty Scholars and their mentees for their amazing work over the summer:
Mizna Akbar/Lainie Ross, MD, PhD
Spencer Asay/Stacy Lindau, MD, MAPP
David Fenton/David Rubin, MD
Alvin Gordian Arroyo/Ani Hazra, MD
Zhong Huan/Elbert Huang, MD
Bailey McGrew/Sarah Hoehn, MD
Natasha Powell/John Schneider, MD, MPH
Lorna Sanchez/Julie Chor, MD, MPH
Anna Thorndike/Marshall Chin, MD, MPH
Maeson Zietowski/Russell Reid, MD, PhD
---
2022 Bucksbaum Institute Annual Symposium
Friday, October 7th, 1:00-3:30 p.m.