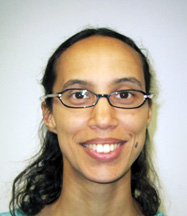 Danielle Anderson, MD
2011 Alumni Scholars, Associate Junior Faculty Scholars
Dr. Danielle Anderson is an Assistant Professor in the Department of Psychiatry and Behavioral Neuroscience.
She completed her medical degree at University of Chicago's Pritzker School of Medicine. She received training in psychiatry at the University of Chicago and fellowship training in geriatric psychiatry at The Johns Hopkins Hospital. Her interests include psychiatric complications that arise in dementia, late life depression, and how medical education impacts the empathy of developing physicians. She believes that communication and conveying understanding to diverse populations are essential to clinical excellence.
Dr. Anderson joined the faculty at Northwestern University in Chicago, IL in 2015.