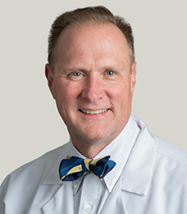 Douglas Nordli, MD
2020 Senior Faculty Scholars
Douglas Nordli, Jr., MD, is a Professor and Chief of the Section of Child Neurology within the department of pediatrics at the University of Chicago.
After earning his medical degree (AOA) from Columbia University, Dr. Nordli completed a pediatrics residency, followed by a child neurology residency and a postdoctoral clinical fellow in EEG and epilepsy at Columbia Presbyterian Medical Center.
Dr. Nordli has published more than 100 original, peer-reviewed studies with research focusing on epilepsy classification, epilepsy surgery, infantile epilepsy, febrile seizures and the ketogenic diet.