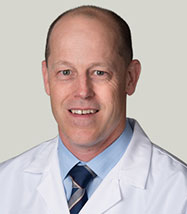 Mark Slidell, MD, MPH
2018 Associate Junior Faculty Scholars
Dr. Mark Slidell is an Associate Professor of Surgery in the Section of Pediatric Surgery at The University of Chicago. He earned his medical degree from Brown University School of Medicine and went on to complete his general surgery residency at Georgetown University Hospital in Washington, DC. During his residency, Dr. Slidell completed a Master's in Public Health at The Johns Hopkins University, Bloomberg School of Public Health with a concentration in Epidemiology and Biostatistics. He subsequently went on to complete a fellowship in Pediatric Surgery at Children's National Medical Center in Washington, DC. Following that, Dr. Slidell joined the faculty at The University of Chicago Medicine.
Dr. Slidell has specific expertise in advanced minimally invasive surgery in children and newborns, and he applies these skills to the treatment of children with a broad range of diseases such as pediatric pancreatic, liver and bile duct diseases, aerodigestive diseases such as GERD, and to chest wall reconstruction for patients with pectus excavatum and carinatum deformities. Dr. Slidell frequently collaborates with other surgeons and clinicians across disciplines to enhance the care we can provide to pediatric patients. He is a co-founder of The Chest Wall Deformity Program at the University of Chicago, and the Pediatric Aerodigestive Center at The University of Chicago. Dr. Slidell also partners with adult general and transplant surgeons to offer total pancreatectomy with islet cell autotransplantation (TP-IAT) for children with genetic forms of chronic pancreatitis.
Dr. Slidell is also the Director of Pediatric Trauma at Comer Children's Hospital, which is a high acuity Level One Pediatric Trauma Center. He is currently involved in conducting patient safety, quality improvement and clinical outcomes research to improve the quality of trauma care provided to injured children. He is also an active member of the Outcomes and Evidence Based Practice Committee, of the American Pediatric Surgical Association.
Dr. Slidell is a dedicated educator and mentor, and is passionate about educating and training the next generation of physicians, surgeons and scientists. He has been the recipient of numerous teaching awards throughout his academic career.