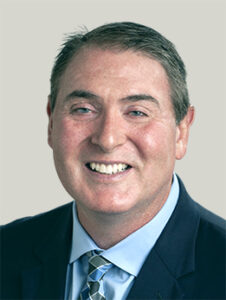 Michael Earing, MD
2022 Senior Faculty Scholars
Michael Earing, MD, specializes in adult congenital heart disease, Marfan Syndrome, familial aortic aneurysms, pulmonary hypertension and pediatric cardiology. Dr. Earing has a keen understanding of the complex care needed for long-term success, and he is an expert in navigating the challenges pediatric patients face when transitioning to adulthood with congenital heart disease.
As a deeply respected physician-scientist, Dr. Earing is passionate about research and continuously evaluates new and improved diagnoses and treatments for adult and pediatric cardiac patients. His work has been published in several highly regarded, peer-reviewed publications. Dr. Earing has also served as an author on multiple national guideline writing committees focused on the care for both adults with congenital heart disease and the pediatric patient with pulmonary hypertension.
In addition to his clinical and research pursuits, Dr. Earing is an experienced and successful educator. He lectures about current congenital heart disease topics to students and professionals, as well as mentors fellows, residents and medical students to help guide them through their medical careers.