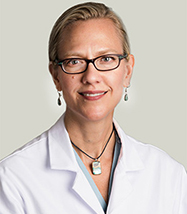 Tanya Zakrison, MD, MPH
2020 Senior Faculty Scholars
Dr. Tanya L. Zakrison is an Associate Professor of Surgery and is a member of the Section of Trauma & Acute Care Surgery at the University of Chicago. She is the Director of Critical Trauma Research, which explores the connection between interpersonal trauma, critical race theory and racial capitalism.
Dr. Zakrison attended medical school at the University of Toronto where she completed her residency in General Surgery. After a fellowship year in Adult Critical Care Medicine at Sunnybrook Health Sciences Center, she spent a year at the Ryder Trauma Center, University of Miami for her second fellowship year in Trauma Surgery. After her fellowship years, Dr. Zakrison completed a Master in Public Health from the Johns Hopkins Bloomberg School of Public Health with coursework in Baltimore and Barcelona. Dr. Zakrison was faculty at the University of Miami until joining the Department of Surgery at the University of Chicago in 2019.
Since joining the faculty at the University of Chicago, Dr. Zakrison has been awarded the Department of Surgery Excellence in Teaching award in 2019-20. She has mentored numerous medical students, surgical residents, graduate students and junior faculty to research excellence, presenting at national conferences and publishing peer-reviewed manuscripts on topics such as intimate partner homicide, homicides while incarcerated, the ethics of concurrent COVID-19 trials, penetrating brain injury and others. Dr. Zakrison has been awarded a Bucksbaum Institute Pilot Grant to develop a Structural Justice Curriculum for trainees in trauma to improve patient care, reduce moral injury and address the structural causes of intentional, interpersonal trauma.