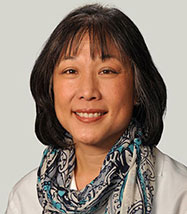 Yolanda T. Becker, MD
2019 Alumni Scholars, Senior Faculty Scholars
Dr. Yolanda T. Becker is a professor of surgery and director of kidney and pancreas transplantation at University of Chicago Medicine. She attended Johns Hopkins School of Medicine and completed her residency at Vanderbilt University. She them completed her transplant fellowship at the University of Wisconsin where she joined the faculty prior to coming to the University of Chicago.
Dr. Becker is a past Board President of the OPTN/UNOS (Organ Procurement and Transplant Network/United Network for Organ Sharing). She has served on the UNOS corporate affairs, nominating committee, and board governance subcommittees. She has chaired the Policy Oversight Committee, setting policy for organ transplantation nationwide. Dr. Becker has served as an elected member of the American Society of Transplantation (AST) board of directors and led several AST committees. In recognition of her work, Dr. Becker was named a Fellow of the American Society of Transplant and has also been awarded the "Friend of Nursing Award by the International Transplant Nurses Society.
Her current research interests include education of patients across the health literacy divide as well as the treatment of obesity in patients with kidney failure. Dr. Becker is committed to education; she have developed curriculum focused on communication, professionalism and practice-based learning, and she has received the Department of Surgery Excellence in Teaching award multiple times since 2011. Please join me in welcoming Dr. Yolanda Becker as a Senior Faculty Scholar.
In 2021, Dr. Becker retired from the University of Chicago and became a consultant at Transplant Solutions, LLC.